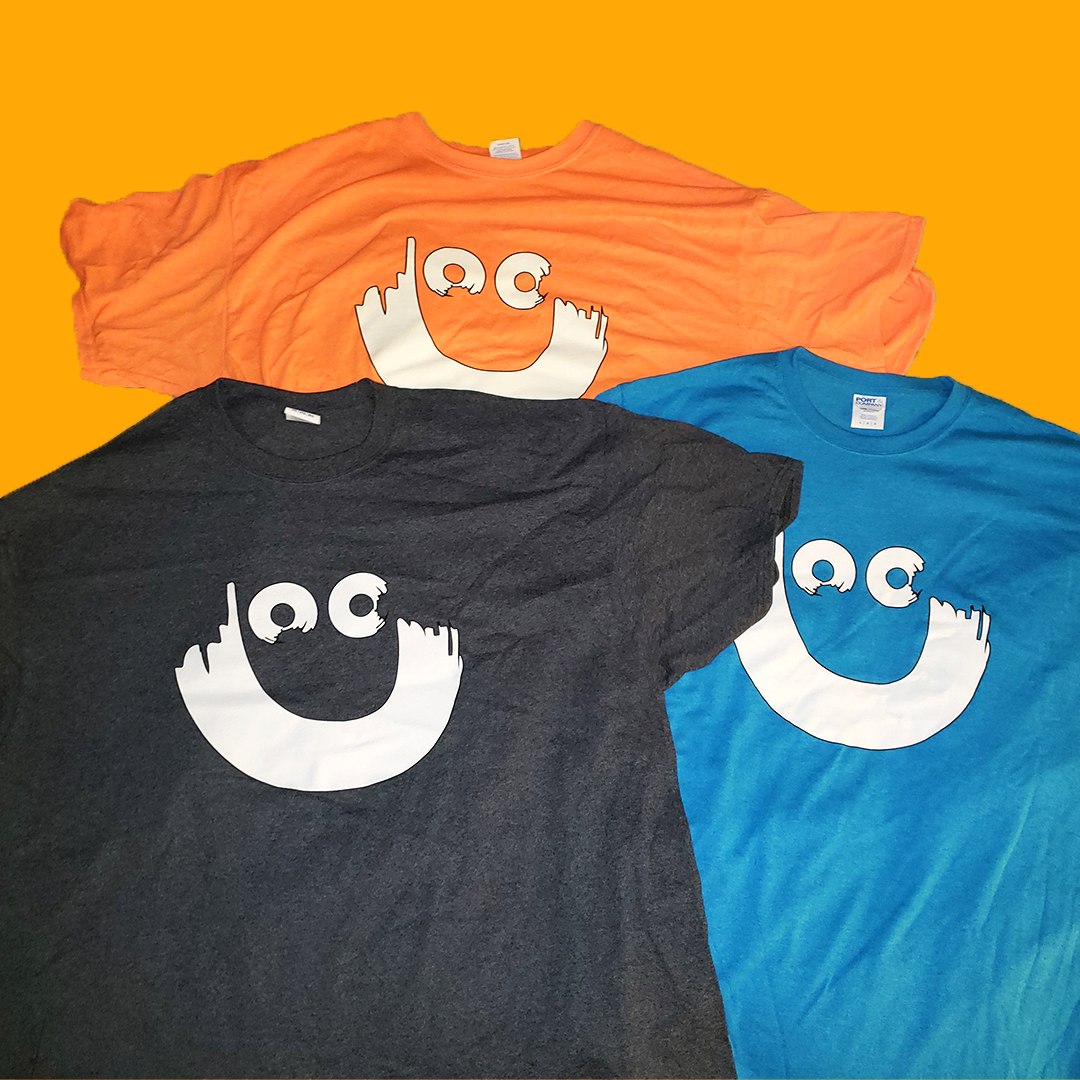 Smiley Shirt
Rock the smiley in 3 of my favorite shirt colors!
Great Shirt
It is a great design and a comfortable shirt.
Love Everything From All Bundles Bought
I loved my two shirts, one for dreamer and the smiley t-shirt. I got them a size bigger so that both me and my Columbian fiance could wear them. I've been in love with your music for a while now, so once I got the CD's, I play them in my fiance's car when we go driving around between Alabama, Florida, and Georgia. They're amazing and suave for a perfect upbeat but calming drive, even to dance to at a lake, or when at home with a PC. As for the bands, we trade and take turns wearing the blue and orange ones as well as the Dreamer black one. Ontop of that we each have a plastic smiley guitar pic, he has it on his car chain, and I have mine on my bag I take everywhere. Each pin is on that same bag, as well as the stickers and cards kept collectively in the packaging so they won't get messed up. I'm completely satisfied and in love with everything I purchased. 🥰❤️🧡💛💚💙💜🤎🖤🤍💝💖💗💓💞💕❣️❤️‍🔥 I hope to get more and give more reviews as well as to soon make posts on my Instagram/Facebook/Snapchat. Plus wear these items or play the CDs when doing TikToks later on. 😇😇😇
I love them all.
However my only bummed moment was I wasn't able to transfer the cd music to my phone. Thru my audio blind machine.
I totally understand protecting your music. Thou.
Other then that the family has been loving the cd pack.
Love your music
Hello Andrew...I'm an older crowd here...58...I must say really love your music...from the first song to the last. I love the shirt and pins also...you happen to be my pick for best new music I've heard in quite while...I'm sharing your music with others and everyone likes your music also...thanks and keep up the good work...hope yo know when you have new stuff...I'm in. JAMES